Wynston loves toys.  The other day during our game of fetch, he literally stood on top of treats that were sitting on the floor because he was so focused on the toy in my hand.  Toys make my son smile.  This collage proves it!
Look at those Chi teeth 🙂 Nothing makes me happier than seeing my boy smile.
Does your dog like toys?  What kind of toys do they prefer?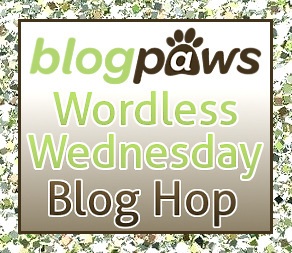 This is a Wordless Wednesday Blog Hop! Join in the fun here!